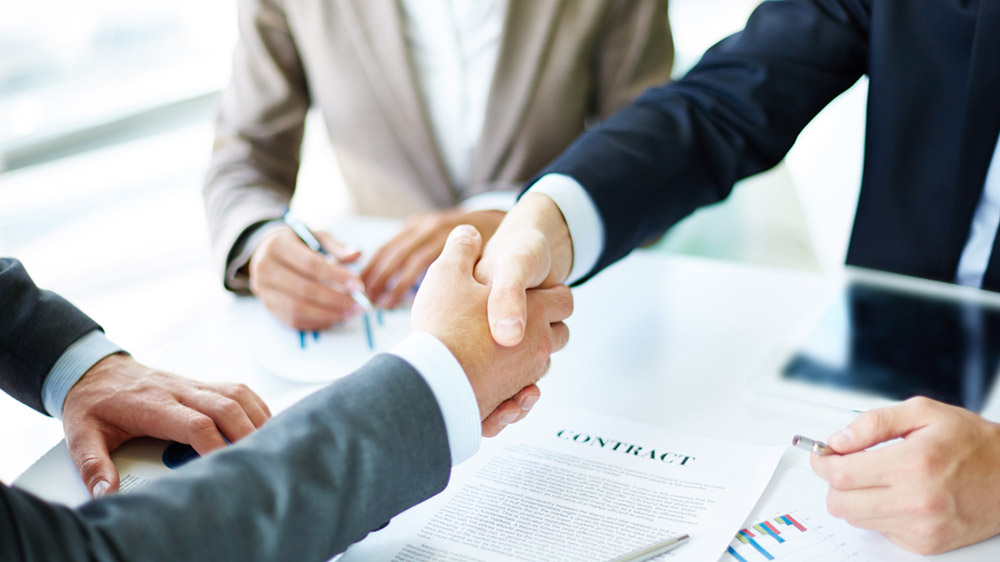 WHO WE ARE

The American Chamber of Commerce in Tajikistan (AmCham Tajikistan) is a leading national business association providing access to opportunities for networking, business development and advocacy. AmCham has enjoyed tremendous success over the past few years, with its membership base growing three-fold since 2009. This has meant greater leverage over policy-making and more opportunities for its members. Membership is open to any business organization – whether operating inside or outside of Tajikistan – that is willing to contribute toward the goal of a free and favorable economic environment in the country.

To enable a better business environment in Tajikistan by promoting fair business practices, advancing member's interests, networking, attracting foreign investments and cooperation with all stakeholders.

 A competitive and attractive business climate in Tajikistan.
ADVOCACY - Represent and advance the interests of the members. (Delegate members' issues by writing official letters, meetings, roundtables with governmental institutions)
PROSPERITY - Cooperate with government and community stakeholders of Tajikistan to improve the investment climate and business environment. (Participate in governmental working groups on reforms (like tax), conduct surveys, AmCham committees) 
CONNECTIONS - Provide a platform for networking and communications for international and local business communities. (Organize business receptions, business breakfasts, roundtables, forums and face-to-face meetings)

BUSINESS SOLUTIONS – Supply members and customers with the high- quality services and information to facilitate business success by providing panel discussions, webinars, capacity and interviews.

Orkhan Alakbarov
Chairman of the BoD

Sunay Sanli
Coca Cola
Rajabbek Sulaymonbekov
Orienbank
Gagan Malhotra
Gulnora Razykova
Ozodkhon Davlatshoev
Tcell
Azam Sadykov
General Electric
Benefits
Assistance in organizing of different types of events, including roundtables, training activities, conferences and seminars;
AmCham monthly newsletter, AmCham Tajikistan quarterly magazine;
Updated business information about Tajikistan and internationally;
Information on different local, regional and international opportunities;
Advocacy activities to protect and represent member interests;
Opportunity to find partners in the U.S. and other parts of the world;
Public relations and advertisement of the company's products and services on AmCham Tajikistan website, newsletter, magazine and PR materials;
Offered discounts from member-companies;
Participation in monthly activities for networking: members' meetings; happy hours and other events.
Become a member
To join us, please download and follow the instructions on the form below.
Goals for 2021-2023
Tax Committee
The Tax Committee serves as a channel for a dynamic team of members to exchange information, discuss and better understand the latest developments in taxation in the Republic of Tajikistan on a regular basis.
Tourism and Hospitality Committee
The Tourism Committee consists of members from the hospitality and civil aviation industries and meets on a regular basis to analyze, improve, and promote the sector.
Training on "Staff assessment"
AmCham and  CSR "Zerkalo" conducted training on "Staff assessment" and presentation of the first nationally developed platform for surveys "SavolOnline".
July 09, 2021

Time:15:00
Бизнес-тренинг "Налог на прибыль"
May 25, 2021
Time:15:00
РАЗВИТИЕ ЭЛЕКТРОННОЙ КОММЕРЦИИ ДЛЯ МСБ: ПРАКТИКА И ОПЫТ HEYBABY.KZ
Time:15:00
AMCHAM BUSINESS BREAKFAST WITH SUHROB TURSUNOV
Time: 9.30
СТРАТЕГИЯ БИЗНЕСА В ПЕРИОД ПАНДЕМИИ COVID 19
Time:15:00
СТРАТЕГИЯ БИЗНЕСА В ПЕРИОД ПАНДЕМИИ COVID 19
Time:15:00
We are hiring
AmCham Tajikistan is looking for an experienced professional to fill up the position of Executive Director to lead the operations of AmCham Tajikistan.
Details: https://www.facebook.com/amchamTJ
Please send your CV and Cover Letter to info@amcha.tj by December 22nd, 2021.

29.11.2021
BoD member
We would like to thank Ms. Gulanor Atobek for serving as a chair and member of AmCham Board of Directors from the foundation of the Chamber.
Ms. Gulanor greatly contributed to the development and promotion of the Chamber.
We wish her all the best in her future endeavors. Thank you!
20.10.2021
New AmCham member
THE CENTER FOR SOCIOLOGICAL RESEARCH "ZERKALO" JOIN AMCHAM TAJUKISTAN
31.08.2021
Newly elected Chairman of AmCham Board of directors
AmCham BoD voted for Mr. Orkhan Alakbarov (General Manager of Hyatt Regency Dushanbe) as a next Chairman of AmCham Tajikistan
Board of Directors.
15.07.2021
AmCham Chairman Mr.Thomas Hallam left the board
Due to his resignation as a CEO of Somon Air and change of country Mr. Thomas Hallam left AmCham Ta Board of Directors.
06.07.2021
Business Inside with RSM Tajikistan

25.06.2021
EBRD/IFC Tajikistan products presentations
EBRD/IFC Tajikistan products presentations for the private sector representatives.
27.05.2021
Business Inside with Mr. Ozodkhon Davlatshoev - CEO Tcell Tajikistan

11.05.2021
Finca is back!
Finca become member of AmCham Tajikistan
07.05.2021
AmCham Board of Directors 2021-2023
New BoD had been elected for the years 2021-2023
18.03.2021
AmCham Navruz Business reception, 18 March 2021
AmCham organized Business Reception dedicated to Navruz holiday.
During the reception new Board of director and Chairman of AmCham had been announced.
18.03.2021
The heads of six big companies discussed the FinTech opportunities in Tajikistan

17.06.2020
AMCHAM AT "STARTUP TALKS"
Роль бизнес-ассоциаций в частнов секторе в период Covid-19
09.10.2020